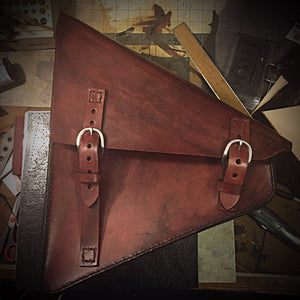 Made from 10oz weight thick leather. 
These bags can be made any shape and size to fit your specific bike. 
Just about any art can be applied to the bag contact us with your art ideas. 
Order yours with embossed alligator print or genuine alligator. 
For security have a lock and key kit added to the pouch, click here.