Everything we make can be modified to fit just about any motorcycle.
Everything is handmade
Hand made means we can make everything the size, shape, and color you want it to be. We can fit just about any brand of motorcycle with our leather.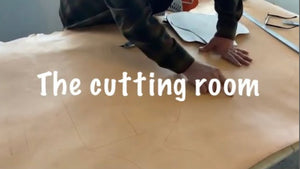 Forged Glory
Owned and operated by Carlo Lorge, a veteran of the United States Army who served in both Iraq and Afghanistan.
His love for all things leather started when a leather craftsman gave a class to his Cub Scout Troop.
Established in 2014.