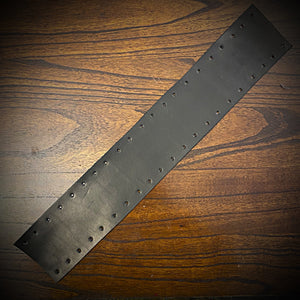 Made from 3-4oz thin Herman Oak leather and with leather lace to lace them to the bars  
Covers for your handlebars. Just tell us the length you need and we will cut them 3 inches longer that way if you messed up on the size you'll have a little extra room to play with, you can easily cut the excess off.
Comes as a set of 2. 
Watch our YouTube video showing how to apply the wraps to your bike here.