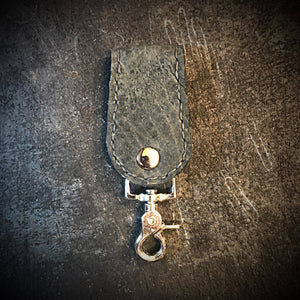 Made with genuine hippo leather and cow leather liner. 
Hippo leather is like suede. Hippos have tusk, they gouge each other in the wild, which leaves some great looking scars on the hides.
Stainless steel snap and trigger snap hook. 
Have it made with the color of stitching of your choice. 
Hiphopanonymous