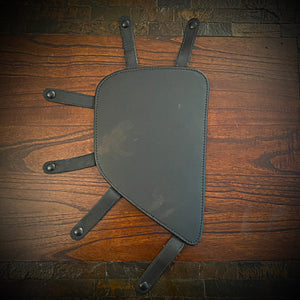 Made from 10-11 oz Herman oak leather. 
Comes in a set of two. 
Engine guard covers help with the updraft of wind and rain, they also add a bit of style especially when you have us apply the art of your choice on them. 


The guard pictured fits an Indian Roadmaster. They can be made for other makes and models just contact me with the details.