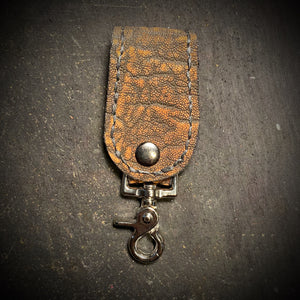 Made with genuine elephant leather and cow leather liner. 
Stainless steel snap and trigger snap hook. 
Have it made with the color of stitching of your choice. 
The  elephant hide was obtained from legal sources. They are raised on reserves, when they die everything that will fetch a price is harvested and sold. The money is used to pay for the land, guards, and veterinarians needed to keep them healthy and alive.