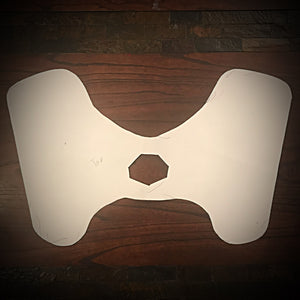 Do not order this item without talking to us first. Any orders for this item will be refunded if you haven't talked to us first. 
Don't see a heat shield for the make and model of your bike? Order a poster board template, put it on your bike,  cut it the shape and size you need it to be, send it back to us and we will make you the heat shield. 
When you send us the template back you will receive a $20 discount code off the purchase of your heat shield  
Easy to follow instructions are on the template. 
This item does not fit any bike, it has to be modified by you to fit. This item is not for you to make your own heat shield, this is only for those who want us to make one for you.
To watch an instructional YouTube video on how to cut the heat shield template click here